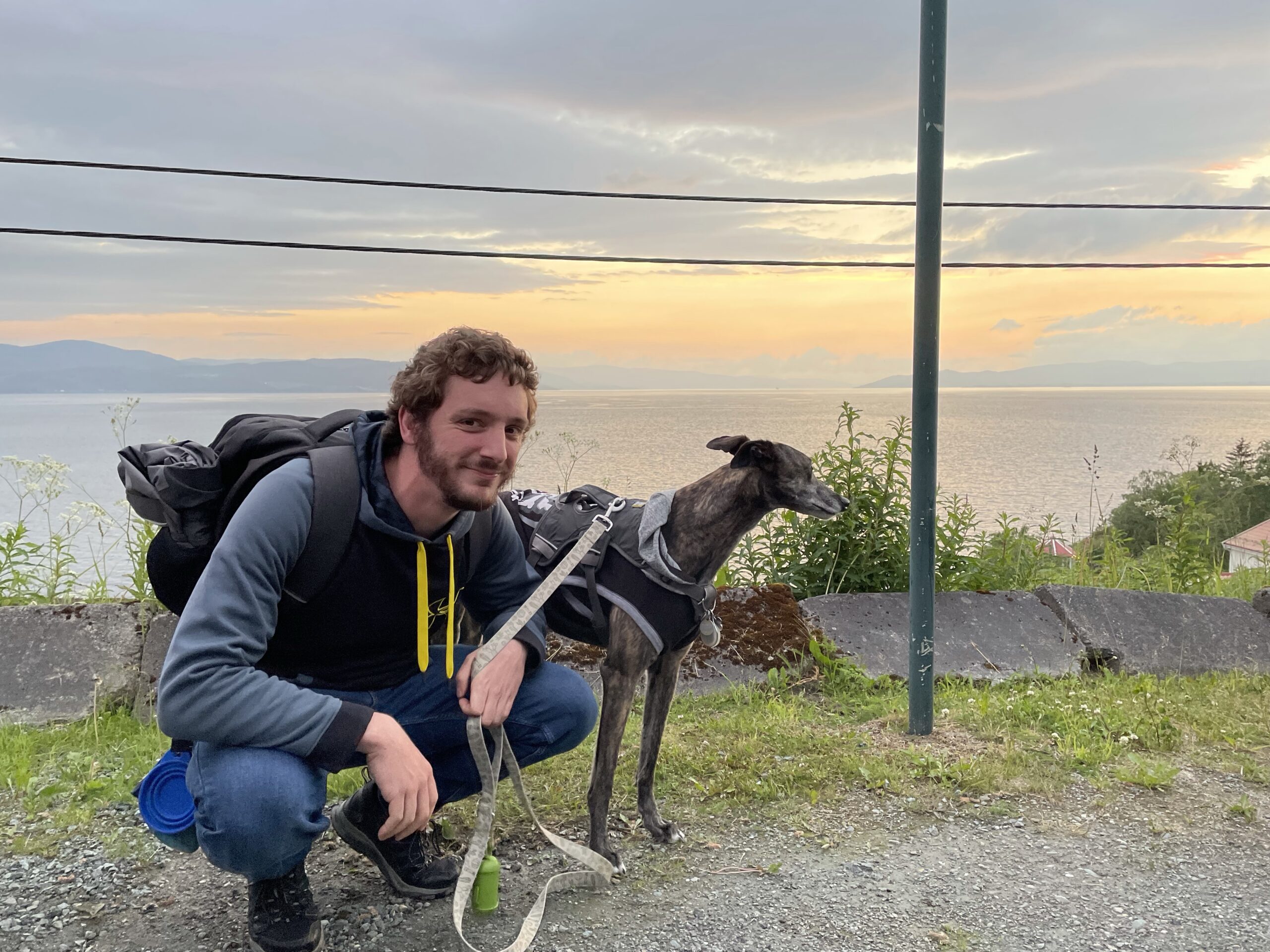 Hi, I'm Mike.
I'm a research scientist at SINTEF Industry in Trondheim, Norway. I grew up near Boston, MA, USA, and moved to Norway in the spring of 2021 after living near San Francisco for a few years with my partner and our wonderful greyhound, Navi.
I've always been fascinated by the field of electrochemistry. What really excites me is electrochemistry's ability to make our energy use more sustainable. For example, we can build big batteries to store electricity from solar panels and use it later. Hydrogen fuel cells power cars and buses while producing only water. And we can use electrolyzers to make fuel or clean the atmosphere. I've been lucky enough to work on several research projects related to these technologies.
When I'm not in the lab, I'm usually out walking Navi, going for a run, or trying to come up with new content for this site. I started this site as a way to keep my family and friends up-to-date on our adventures here in Norway, so check out the blog if you want to read more!