Micha and I took a long weekend trip to the city of Bergen in western Norway back in May. We had an amazing time exploring the city, taking a cruise through the fjords, and hiking the hills surrounding the town.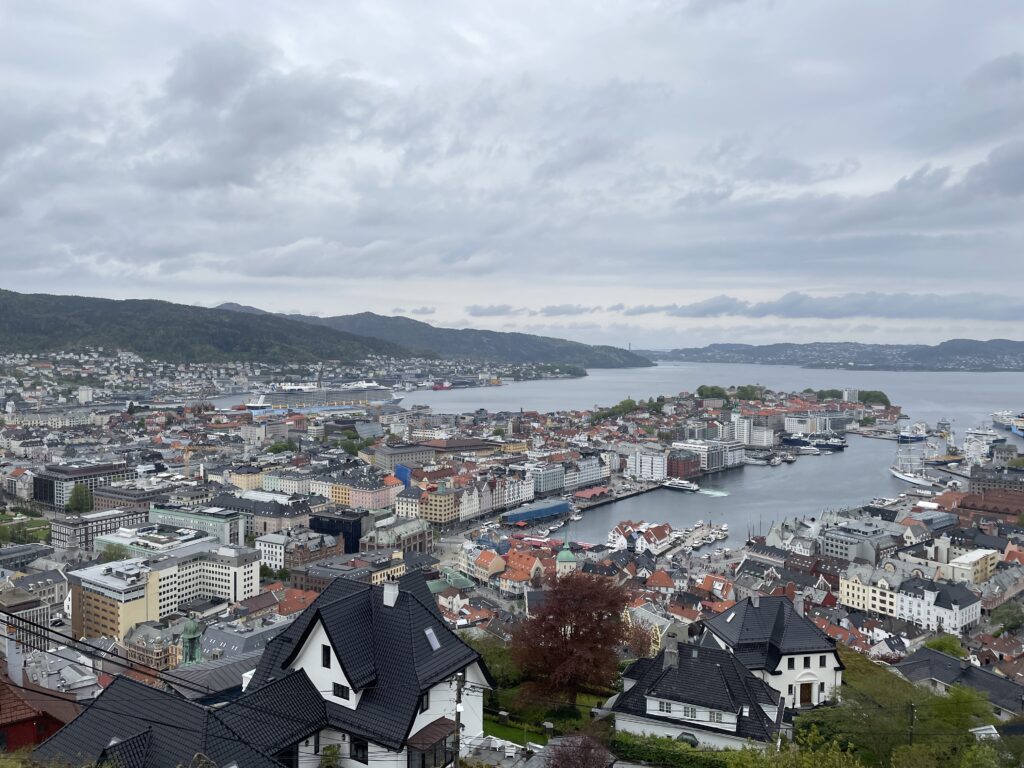 We landed in Bergen early in the morning on May 18th, the day after Norway's constitution day, and the town seemed appropriately sleepy and hung over. As we walked around, the town slowly seemed to come to life around us, as people began to go about their days.
In the afternoon, we took a fjord cruise that left from the harbor downtown and headed north through a narrow fjord to the town of Mo. We stayed on the deck, in awe of the scenery, hardly aware of the chilly wind.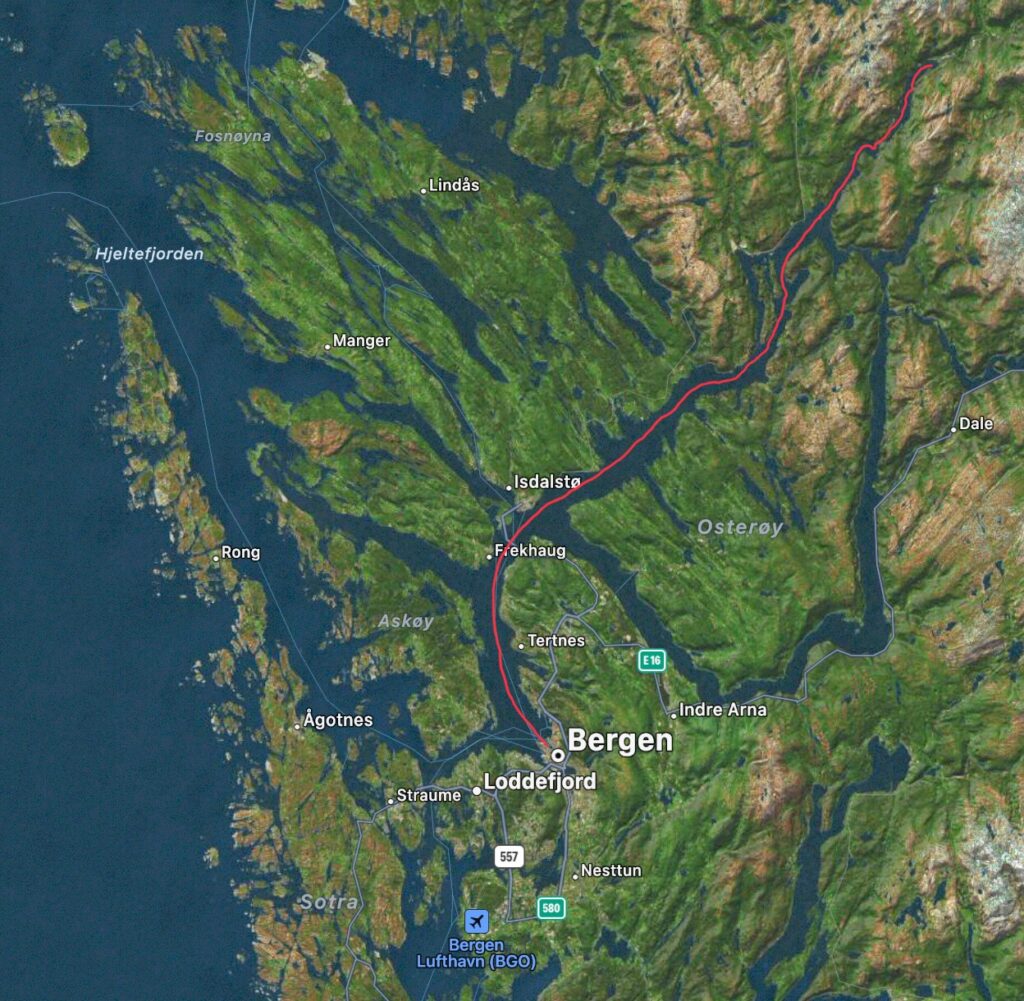 I was especially struck by how calm the water was. The fjord is narrow enough to feel like a river, but it's not flowing anywhere. Waves from the ocean are blocked by the hills all around. The result is a nearly perfectly reflective surface, disturbed only by the wake of the boat and the splashing of waterfalls coming off the cliff faces.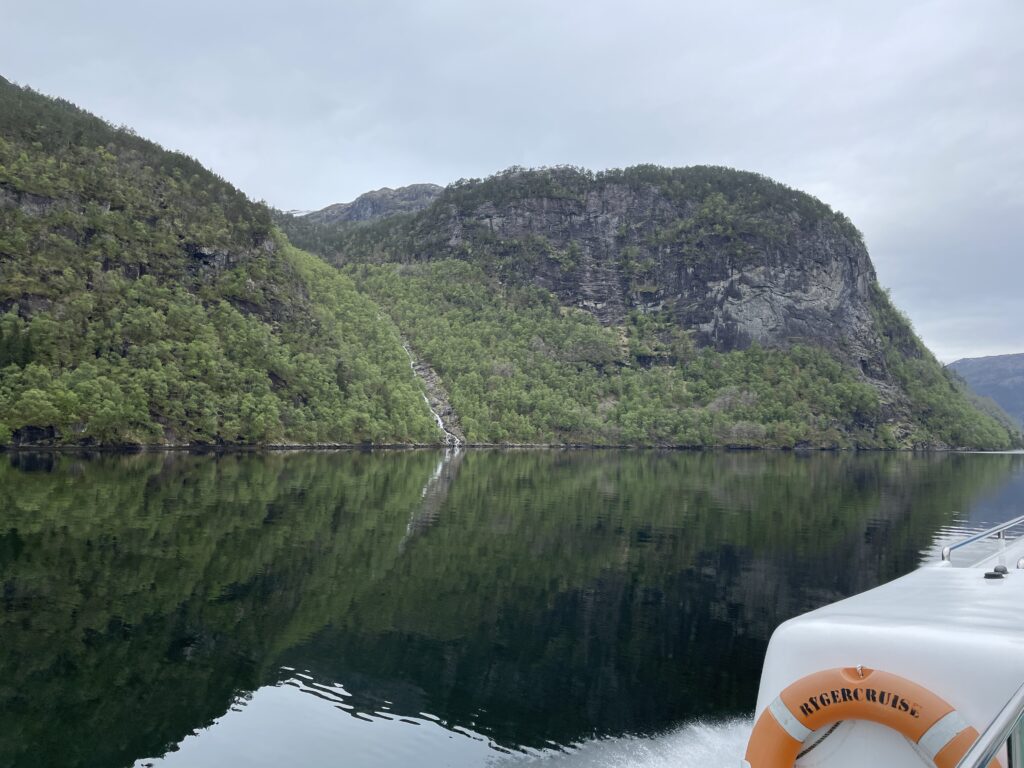 It's hard to describe how large the cliffs were, how small I felt, and how remote our surroundings became as we slid further into the fjord. The air grew colder as snow-capped peaks appeared in the distance. The boat had to go slowly and make a couple impressive maneuvers to slip between the edges of the fjord without hitting anything.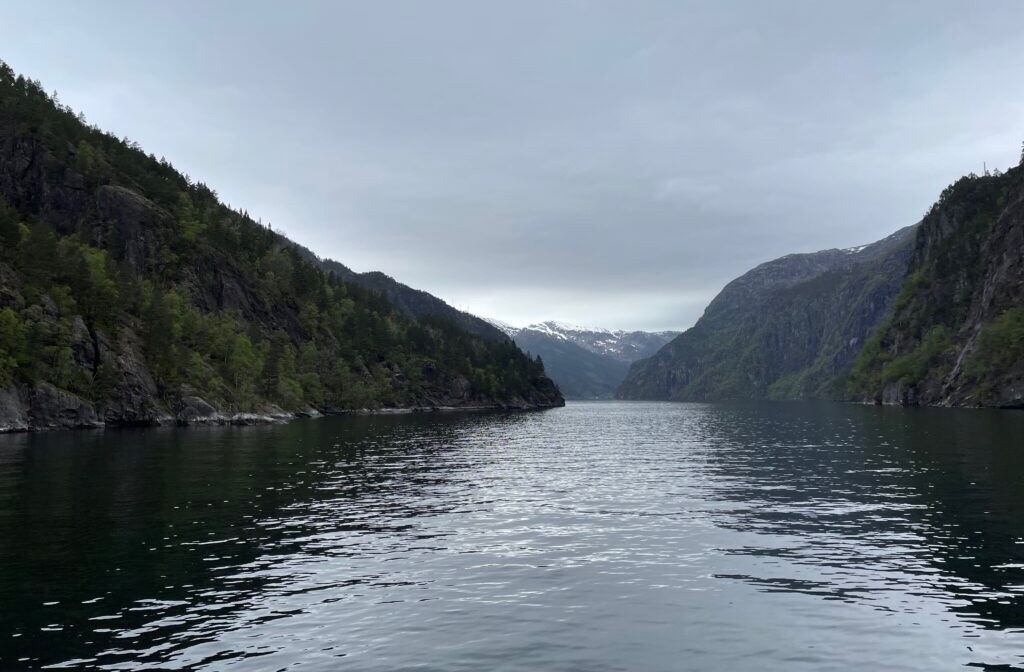 After about an hour and a half we reached the end of the fjord and a town called Mo nestled in the valley. The captain did a nifty three-point turn with the boat, including coming within inches of a cliff face with a waterfall running down it!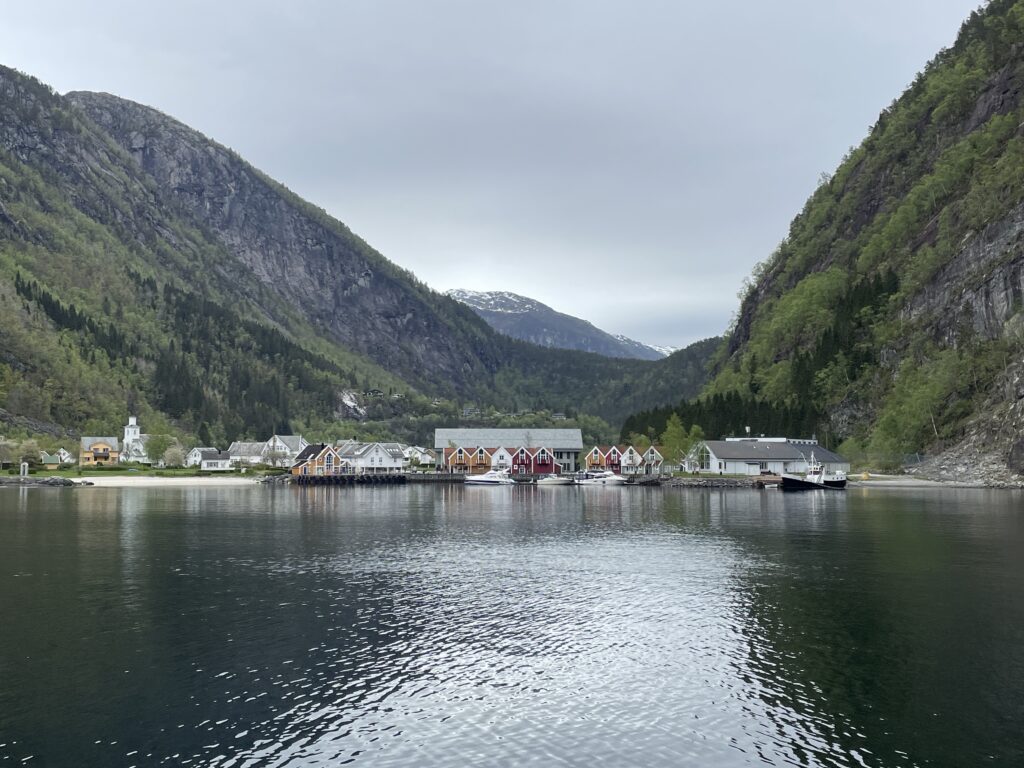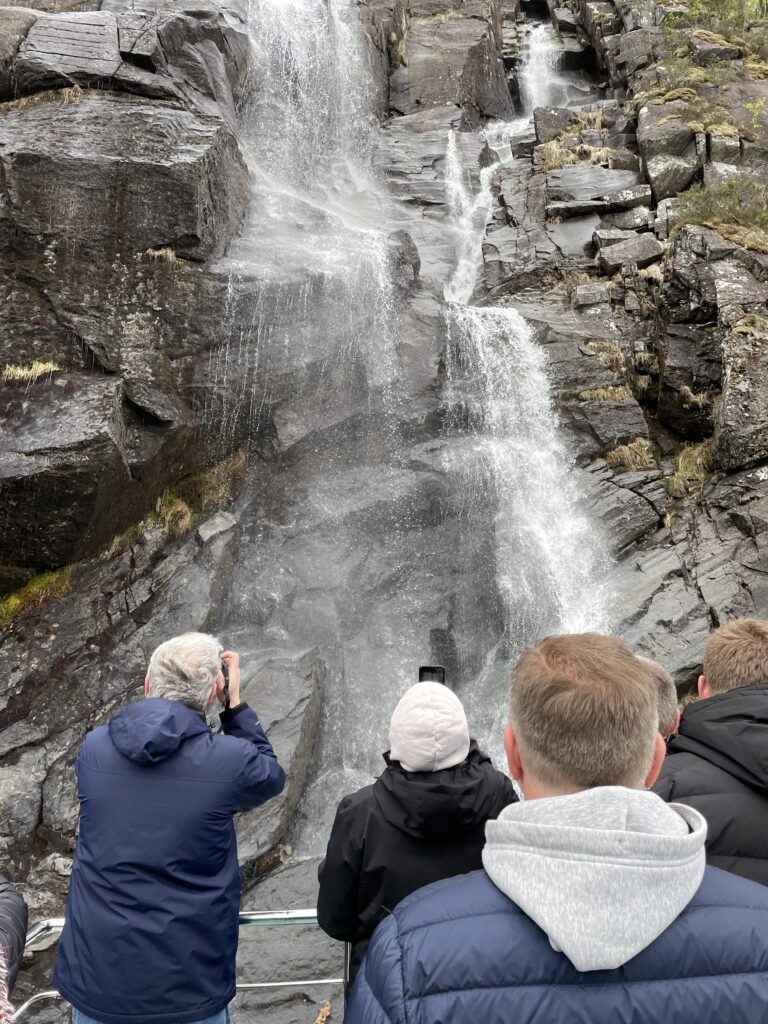 After Mo, the ship turned around and continued back the way it came. At that point, we were happy to go inside and warm up a bit! After the ship returned to the harbor, we made our way up the hill to check into our Airbnb and planned out our next two days: wandering Bergen's neighborhoods, and taking a hike along the hilltops surrounding the city.
Read Part Two to learn about our day in the city!