"Take the flute to the third stop and turn right," said our Airbnb host via text message when we got back from the fjord cruise. We figured something had been mistranslated, and decided to simply walk up the hill rather than try to figure out what "the flute" was. We later learned that "Fløibanen," sometimes called "Fløyen," is the name of the funicular that would have saved us about 45 minutes of hill climbing. I had actually taken a picture of the track earlier in the day, not knowing what it was.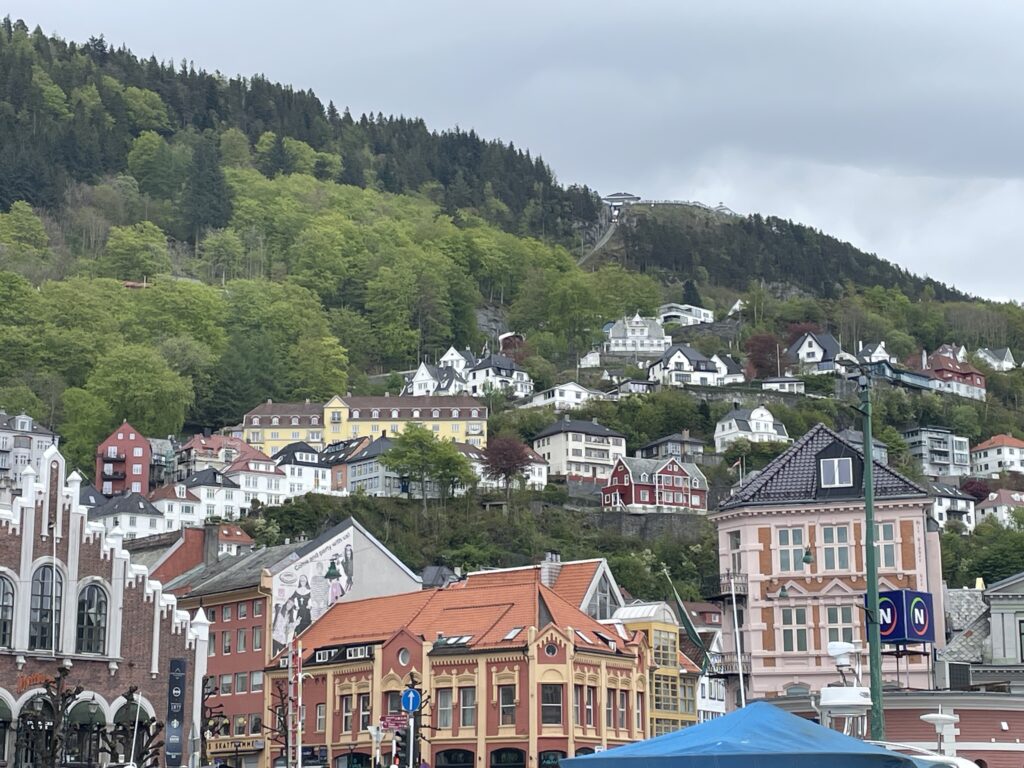 The following morning we walked down the hill into the city center, this time finding some of the shortcuts, alleyways, slides, and staircases that made the walk easier. The houses seemed to be jammed into the hillside wherever they would fit, with narrow roads and alleyways winding back and forth wherever a somewhat reasonable path existed.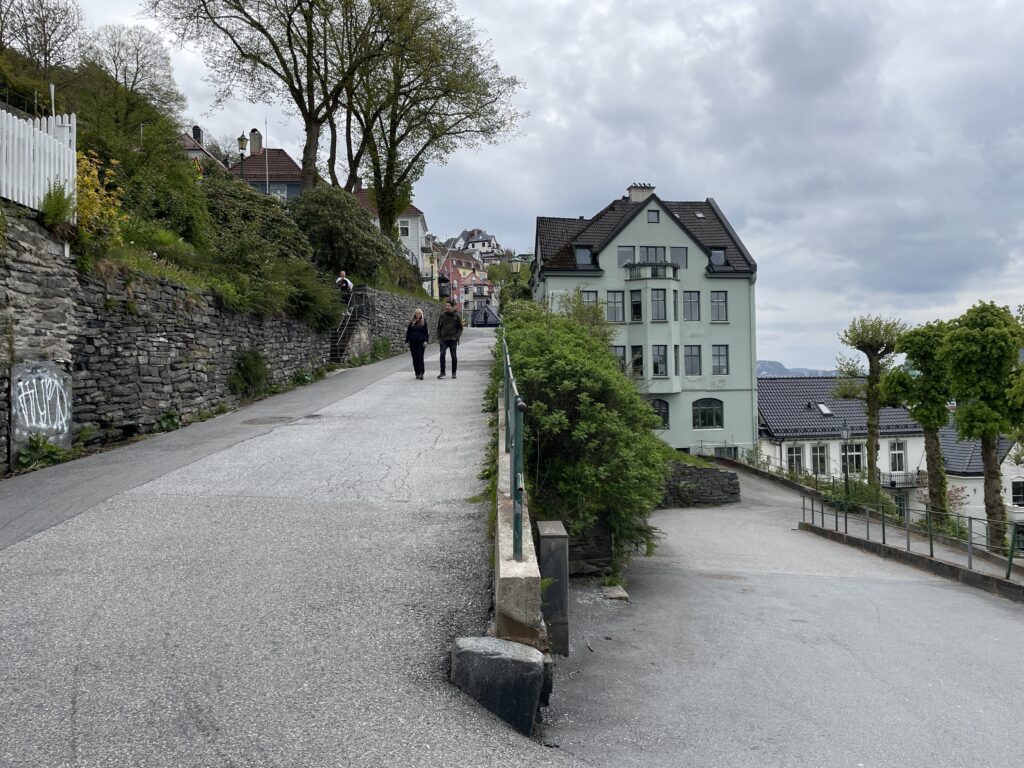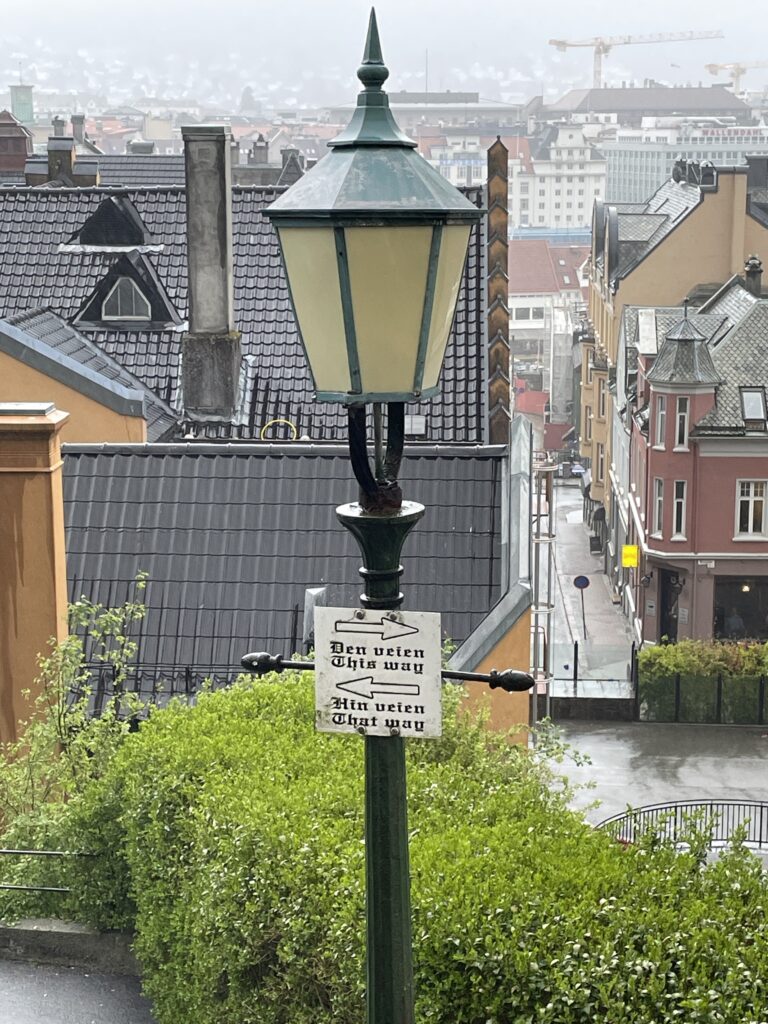 One of the more famous tourist destinations in Bergen is Bryggen, a row of converted warehouse buildings that now houses shops and restaurants. Between the warehouses leads a network of connected wooden alleyways leading to more shops and galleries. We picked up a few gifts for friends and browsed some of the galleries on a relatively quiet morning.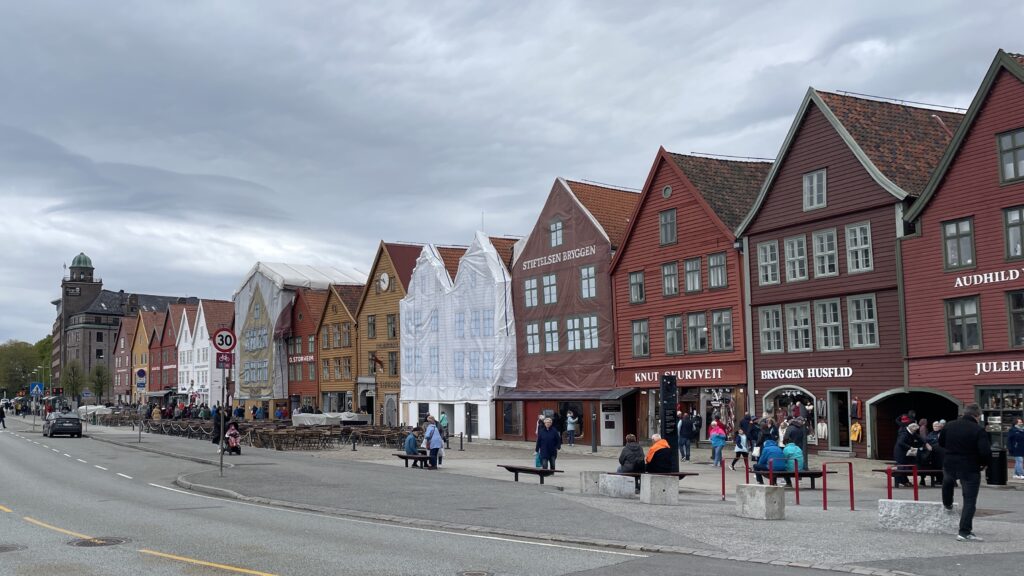 There seemed to be a lot of artists living in Bergen. Our Airbnb host even had a couple paintings he had done hanging in the rental apartment. There were galleries all over the city, and lots of interesting street art too. Two of my favorites are below.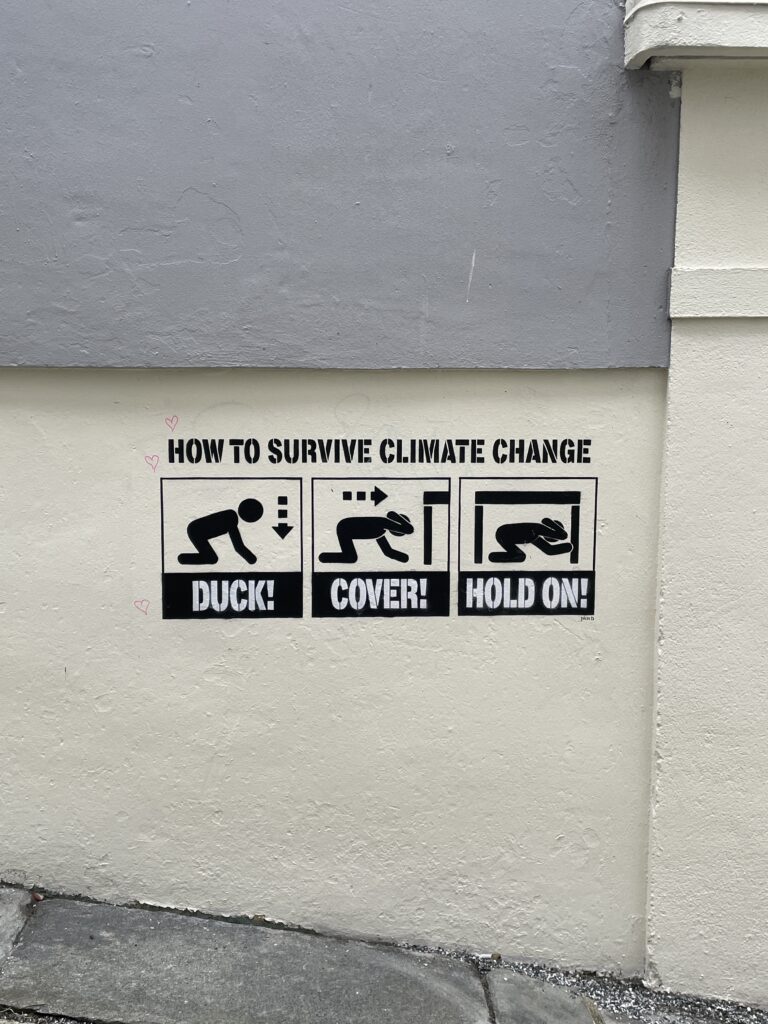 We also visited Fjåk, a coffee and chocolate shop with delicious dark chocolate bars, and had some amazing cookies. We also saw the National Aquarium, which was a bit depressing on the outside partly due to the concrete structure and the gloomy weather, but much better on the inside. At the end of the day we stopped by Gimmikk, an arcade and pinball bar with some hilarious decorations, where we played a few games before heading back up the hill for the night and preparing ourselves for an day-long hike the following day.
Read Part One to learn about our fjord cruise!